The Swan One Design Worlds concluded earlier today in Scarlino, Tuscany.
The week's class winners have been confirmed. Marcus Brennecke's German yacht Hatari is the new ClubSwan 50 world champion.
The Swan 45 worlds was claimed by Lennard van Oeveren's Dutch entry Motions.
Competing for the Gold Cup, Cetilar-Vitamina was the triumphant ClubSwan 36. 
Although the racing programme was significantly curtailed, owners and sailors appreciated the efforts organizers made in ensuring safe competition was possible in the current climate.
After a much-disrupted season, the event, attended by 26 yachts, provided a much welcome dose of camaraderie for the Swan family.
One core aspect of The Swan Experience was the Private Boat Show which provided Swan owners and guests with the rare opportunity to admire a range of models from the marque's proud history. On display are the Swan 48, Swan 54, Swan 65, Swan 70, Swan 75, Swan 78 and the Swan 115.
The Swan Experience will continue to evolve and is scheduled to return next year.
Swan One Design Worlds
ClubSwan 50
Four very contrasting races were completed in the ClubSwan 50 competition where a quality 15-strong fleet, guided by world-class tacticians, battled for supremacy.
All four victories were claimed by former world champions -Skorpidi (2019 champion, Russia) winning races one and three; Onegroup (2018 champion, Germany) claiming races two and four.
However the former's 13th place (in race two) and the latter's 10th and 11th finishes, together with the shortened racing programme, put pay to their title ambitions. Despite a ninth place finish in what turned out to be her final race, two second place finishes and a fourth propelled Hatari to the title.
"We are very happy," explained Hatari owner Marcus Brennecke. "We had lots of fun and showed great crew work – as a team and as individuals. It is a very competitive class with nice people and a good spirit."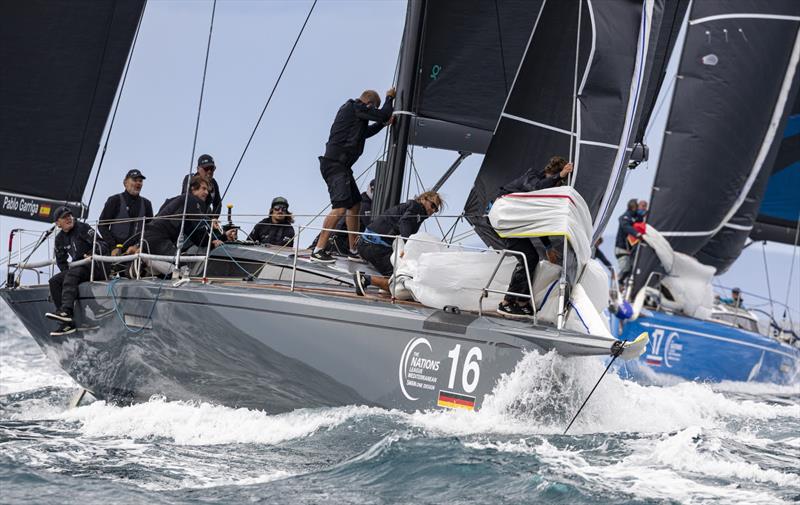 ClubSwan 50 Overall Results:
1. Hatari (Ger) 17 pts
2. Niramo (Ger) 19 pts
3. Skorpidi (Rus) 20 pts
4. Earlybird (Ger) 20 pts
5. Onegroup (Ger) 23 pts
Swan 45
Two victories and a third in the week's three races enabled Motions to claim the Swan 45 world title for the first time. Her nearest rival was fellow Dutch crew K-Force, winners of race two, who finished two points behind.
Lennard van Oeveren, Motions owner, was understandably proud. "This is fantastic. We have been building for years and gradually improving our level. We don't sail with a lot of professionals so it is real Corinthian sailing."
Swan 45 Overall Results:
1. Motions (Ned) 5ps
2. K-Force (Ned) 7pts
3. Ange Transparent (Sui) 10pts
ClubSwan 36
A world championship competition will be organised for the ClubSwan 36 class in the future. In Scarlino the fleet contested the Gold Cup.
Six crews, five from Italy, formed the competition. Of the four races, three were won by Andrea Lacorte's Cetilar-Vitamina.
"It was a nice week, we did well," reflected Lacorte whose crew have been together for a number of years having also competed in the ClubSwan 50 class. "We are looking forward to having more boats join with many strong teams entering soon."
ClubSwan 36 Overall Results:
1. Cetilar-Vitamina (Ita) 5 pts
2. Sease (Ita) 12 pts
3. Goddess (Ger) 15 pts
Please click here for full standings.
The event was hosted in collaboration with the newborn Yacht Club Isole Toscana and the Club Nautico Scarlino.
Swan One Design Worlds 2020